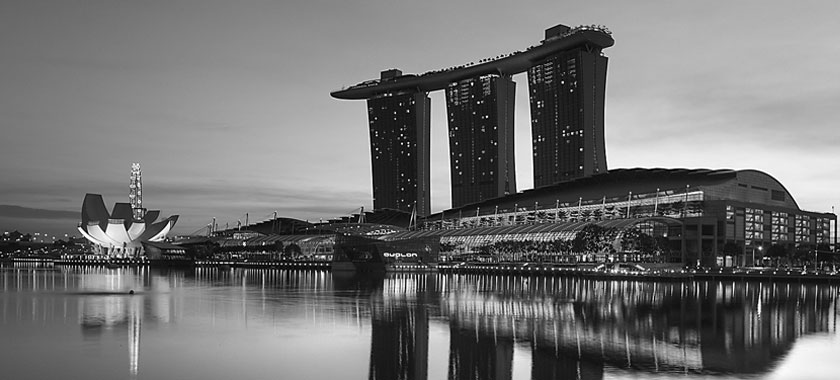 We believe that the administrative and organization structure is closely linked with the extraordinary performance, sustainability of the business and competitiveness in an open and sophisticated market on all the world markets. Hence, our business model featured a range of advisory services in the management and organizational areas to support our customers in the development of their business models and strengthened them with developed management structure and evaluate them independently along with studying the restructuring options, implementing such opportunities and suggesting possible aspects of development to enhance the value added and achieve leadership and success to our customers.
Management advisory services include:
Strategy & Plans
We work to promote success chances of our customers business by providing specialized professional services in building and developing the "Business Strategy" and ensure proper action/operational plans is developed and aligned with the strategy supported by appropriate Key Performance Indicators. We conduct analysis and comprehensive study of the internal and external variables to identify entity's Strengths, Weaknesses Opportunities & Threats. The study's results aligned carefully with the planned objectives and possible opportunities in the market and investment environment in which the entity operates to achieve the added value that enhance the return on investment as a whole.
Organizational Development
Establishing the by-laws and regulations to govern the company's activities is one of the most important and critical success elements that contribute to enhancing success opportunity of the business and its sustainability in a continuously changing business environment. Our services mainly include development of the organizational structure and governance system and support same with policies and charters followed by the advanced stage to determine the procedural manuals and internal templates in addition to design the job descriptions for all post within the organization.
Diagnostic Reviews
Enhance the capacity of our customers by conducting diagnostic reviews whether for businesses they own or those who are interested to acquire, participate in or merge with. Such reviews include mainly studying the historical financial and operational performance and future plans; verification of the financial statements items; verification of the contents of the final and specialized reports; studying the legal status; identifying the critical success factors; conducting SWOT analysis to identify the strengths, weaknesses, opportunities and threats; identifying the most important performance variables and developing remedial plans and control over the implementation.
Business Development
Business growth of our customers is a common goal that we endeavor to achieve to ensure sustainability of our professional relationship with them. Therefore, we support our customers to develop their products, design loyalty programs and customer services, develop customer relationship management programs, support marketing investment opportunities and exchange trade relations.
Harnessing Technology
Technical means are important elements of business development and sustainability in a local and global competitive environment. We support our clients to study and determine the relevance aspects to employ technology, selection of systems and technical applications, process re-engineering and automation of procedures.
Human Capital
We recognize the importance of human resources and their effective role in achieving the objectives of various business organizations. In this regard, we support our customers in looking for executives in all disciplines as well as designing and implementing training programs that end with recruitment and management of Saudization file.
Specialized Development Workshops
The evolving work environment in a highly competitive environment requires up to date competencies and qualifications of human capital through specialized workshops according to the needs of the company, nature of its projects and its stage of business. This require programs in the financial, management, accounting, operation, internal audit, compliance fields, as well as development programs that end with employment and development programs for fresh graduates in addition to specialized programs in CMA tests and other local or global professional certifications.
Transformation Readiness
Successful businesses organizations develop and convert between multiple legal forms depending on their size, age and stage. We support our clients in determining the most appropriate legal form, identifying the objectives of conversion, developing conversion plans, assessing readiness and identifying and arranging the conversion requirements