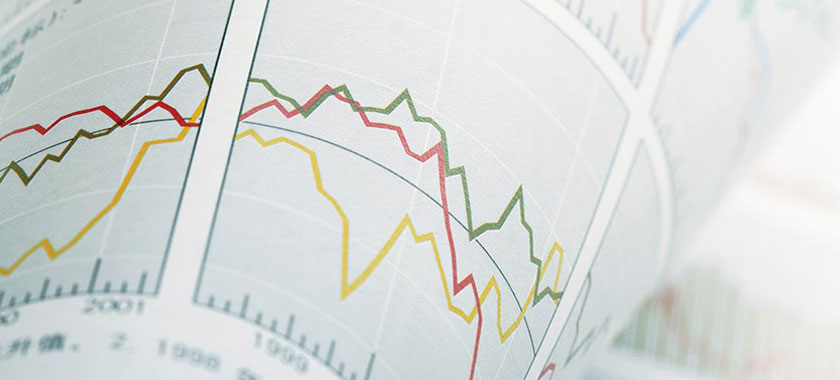 We operate in emerging and developing economies featuring many promising business opportunities, so we are keen to provide a range of financial services to support our customers in analyzing and studying such opportunities and evaluating them independently. We also study restructuring options and the implementation of those opportunities and suggest possible aspects of development to enhance the added value and achieve leadership and success to our customers.
Financial advisory services include:
Investment Advisory
Growing our customer's investment portfolio is one of the most important strategic goals for QT, so we are keen to provide a full range of services related to studying investment alternatives and assessing their feasibility, analyzing various investment decisions, the development of investment policy statement, determine the acceptable level of risk, investment portfolios structuring, measuring performance and identify development aspects, studying funding structures in addition to developing capital expenditure budgets and spending plans.
Feasibility Studies
For projects and investment initiatives including the study and analysis of the market conditions, regulatory and technical requirements, cost and revenue assumptions, full financial analysis of the investment opportunity with sensitivity analysis to change in work assumptions. We work with our customers from conception to establishment of the project and the start of its operations successfully.
Mergers & Acquisitions
This includes conducting assessment studies for all forms of businesses. We adopt many valuation methods according to the purpose of assessment and structure of equity rights, operational and financial status of the entity under assessment, develop the feasibility study of merger and acquisition and proposed structures for implementation, timing and method of implementation of the process; whether the client intends to expand its current activity by attracting an appropriate strategic partner or it seeks horizontal or vertical integration through merger with other business entities or it wants to exit from its activity or to acquire another entity. We will be ready to harness our expertise and provide full support to ensure achievement of goals.
Business Finance
Analysis of the organization's or project's proposed funding options and structures with identifying pros and cons of each financing structure as well as the preparation of all requirements for access to finance by internal and external funders including cash flow models, repayment plans and resources, determine all conditional performance indicators by funders and review the periodic adherence to them after obtaining the funding.
Financial Companies Services
Local and international financial firms and investment banks need many support and specialized services in various fields, the most important of which are development of various types of investment funds; preparation of a comprehensive file for the product to obtain license from supervising authorities; preparation of financial, marketing and feasibility studies for investment fund projects; development and restructuring of financial and investment products; preparation of business and investment offering for targeted customers and investment portfolios valuation services as well as the recruitment and training services of specialized human resources and training programs for new graduates and qualification services to pass regular tests and many other support services which we focus on in particular to find integration that we seek with that segment of companies and the availability of qualified human resources specialized in those services.
Valuation Services
These include the valuation services of businesses, activities, multi-asset investment portfolios or investment funds, as well as all types of assets including real estate assets. We adopt different assessment methodologies based on the purpose of the evaluation and nature of asset, business or activity. We have multiple business relationships with local and international companies specialized in the technical evaluation of assets.
Delinquent Entities
It is important to take a holistic view on a regular basis on the performance of the business and often study and analyze the business model and the most important financial performance indicators and benchmark them against industry taking into account the data and assumptions available in the investment environment. Low profitability margins or realizing losses or failure to achieving the targeted growth rate may be due to issues in work model, finance structure or inappropriate accounting treatment, so we conduct detailed studies to provide our clients with a clearer picture on identifying corrective points accurately with the expected results.
Modeling and Simulation
Either as part of the process of preparing action plans or as independent advisory service that strengthening client's risk management process through our support in the preparation of financial and statistical models and the development of the expected performance scenarios, sensitivity analysis for projects and initiatives that they are planning to do.
Specialized Financial Research
When a client wishes to conduct a specialized financial research for any local or global company, business or market sector which he monitors or interested in investing therein, we will be ready to set goals and desires of the client and convert them into clear working procedures with specific outputs to ensure the achievement of the desired goal. We invest our professional relations with other local and international companies specialized in the field of research and studies to enhance the value added in the final deliverables.